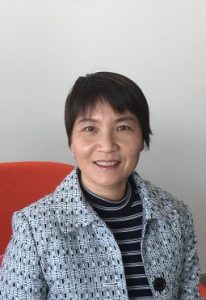 It's time for our next #briiamembermonday spotlight of the week!  This week we are featuring Yang Wei, Co-founder and CEO of QM Simulations Inc.
Want to learn more about coworking at BRIIA in San Ramon?  Go to https://briia.io/coworking.
About Yang, in Yang's words:
"I started this company with a deep interest in cancer research. We use a deep learning model to simulate protein identification for specific targets. Our ultimate goal is to use AI to predict the outcome of experiments without having to do any tangible experiments. This requires us to consistently update our database with real-time information. It is important that we get to the heart of the data that we use and immediately figure out what it means."
Here is what Yang has to say about BRIIA:
"BRIIA is really fostering the entrepreneurial environment. Everyone is very friendly and there is a consistent positive energy to the place. I'll often see a lot of young people with new ideas and energy that adds to the space's vibrant atmosphere. BRIIA's incubator provides a lot of resources that can end up leading you to some unexpected opportunities!"
Get your five-day trial for only $50, and if you love it, we will apply that $50 to the membership option you choose.   We hope to see you here soon at San Ramon's only collaboration community for entrepreneurship and data science!