Wow. It's already been nearly a year. The past twelve months have been a blur, but looking in hindsight, so much has happened—we've done everything from welcoming two cohorts of cutting-edge data science and artificial intelligence startups to winning an Innovation Tri-Valley's #GameChangers Award. And nothing better encapsulates how far we've come than this:
Here is our accelerator space a little over a year ago: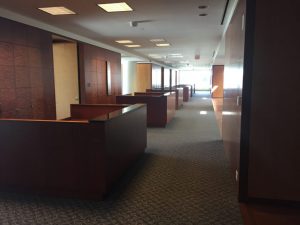 Here it is exactly a year ago: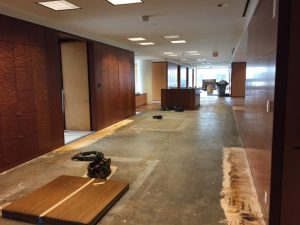 And here it is now.
A year ago, our Founder and Executive Director, Les, had a vision for this neck of the Valley. "My vision, at the core, was about the Tri-Valley entrepreneurial ecosystem," he says. "We [the founders] had two loves – we love working with individual entrepreneurs and seeing their progress, but each of the founders – Melissa, Jon, and I – also had a passion around bringing together the community. In San Francisco and the peninsula, there were gatherings, lots of robust events.  But for entrepreneurs on this side of the Bay, they either had to make a significant driving time commitment or do without.  And we thought, we've got to be able to bring that over here and start building connections in the entrepreneurial ecosystem."
For years, the Tri-Valley has had an ample supply of the components of an entrepreneurial ecosystem—the talent, the capital, the educational resources.  But a key one was missing – the connections that bring all those pieces together. An infrastructure that would help entrepreneurs get from the early stages of company formation to the fundraising stage. And that is the niche that BRIIA has worked tirelessly to fulfill.
And in that journey, we've made invaluable connections—with our alumni companies, with our mentor network, and with the greater Tri-Valley community. And as we plan our first birthday party, it's time to recount and celebrate those connections that motivate us to work harder every day.
Tune in on Friday afternoons in the next few weeks to read our Connections blog updates; featuring our graduates, mentors, community members, and more!